#30061 Dead Eye® Managed Recoil Shooting & Varmint Rest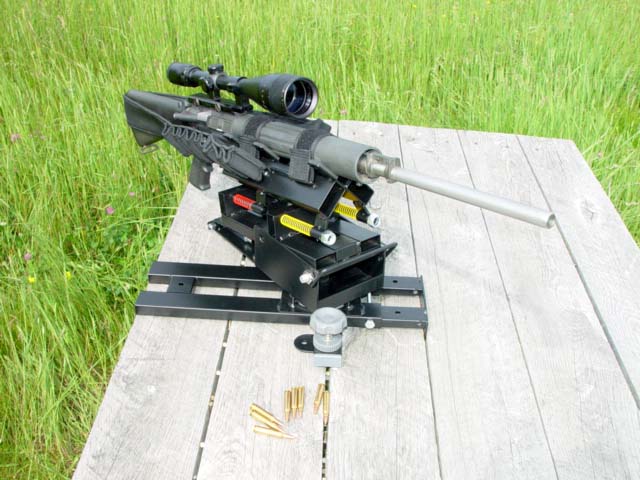 The Dead EyeTM Managed Recoil Shooting & Varmint Rest is designed to be the perfect varmint rest for AR-15 type weapons. The dimensions and geometry of the Dead EyeTM Compliment the straight (no drop) stock, float tube forend, and magazine location. The Dead EyeTM will work with most semi-automatic and bolt action rifles, too. It will accommodate most factory rifle ammunition combinations that are in the hands of American shooters up to, and including, .308/.30-06 factory loads.
Vibration and motion caused by shooting may cause knobs, straps and adjustments to loosen. Check them after every 20-30 shots. Pay special attention to the fittings that hold the gas springs in place.
The Dead Eye® Managed Recoil Shooting & Varmint Rest
Provides a rock solid platform that smoothly elevates and traverses.
Uses spring and compression damper technology to progressively reduce recoil.
By reducing recoil and muzzle rise the shooter is able to keep the crosshairs on target.
Even during rapid fire gun returns to battery after each shot.
Accommodates high capacity magazines.
Recoil strap adjusts for length of pull.
Designed to handle all popular calibers from .17 thru .308/.30-06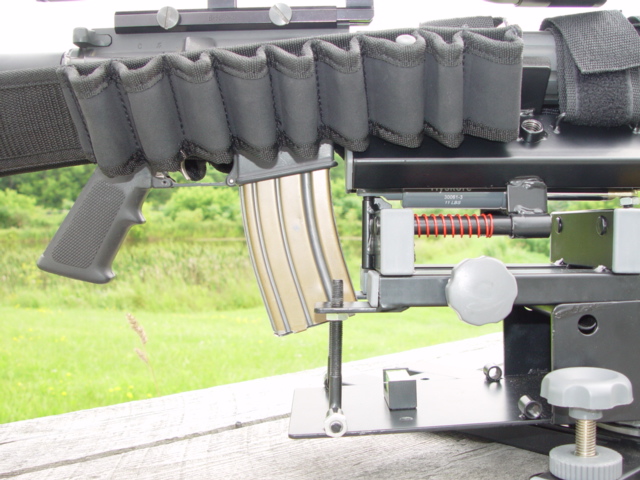 High cap magazines and pistol grips are no problem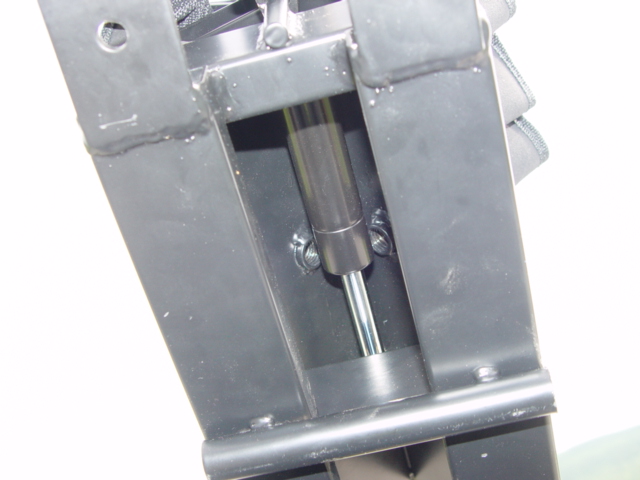 Compression damper absorbs heavy recoil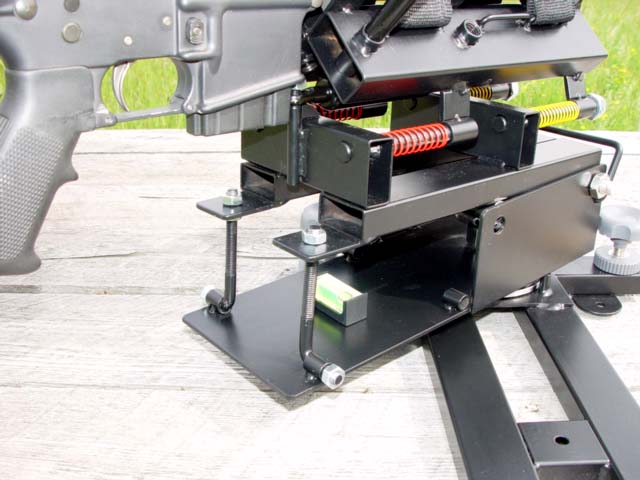 Coil springs absorb light recoil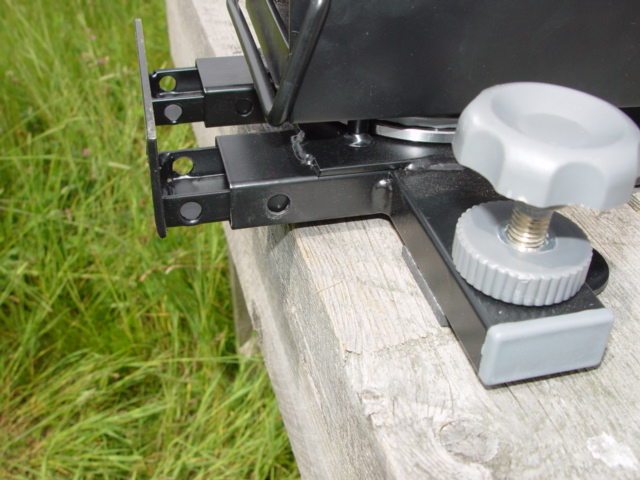 Bench grip self-stores in base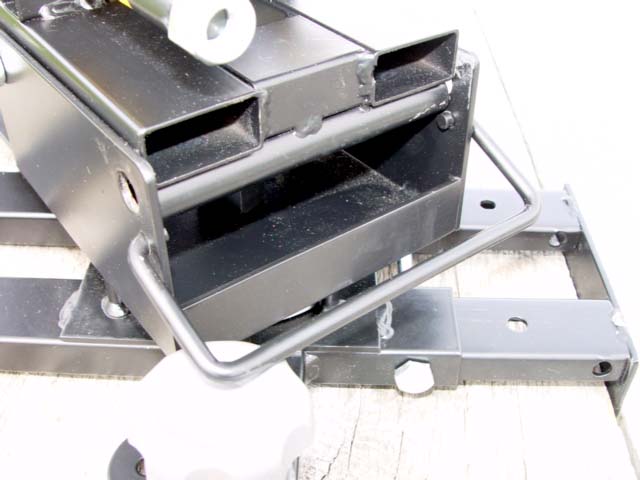 Convenient carry handle