#30195 Bench Beast® Joystick Competition Rest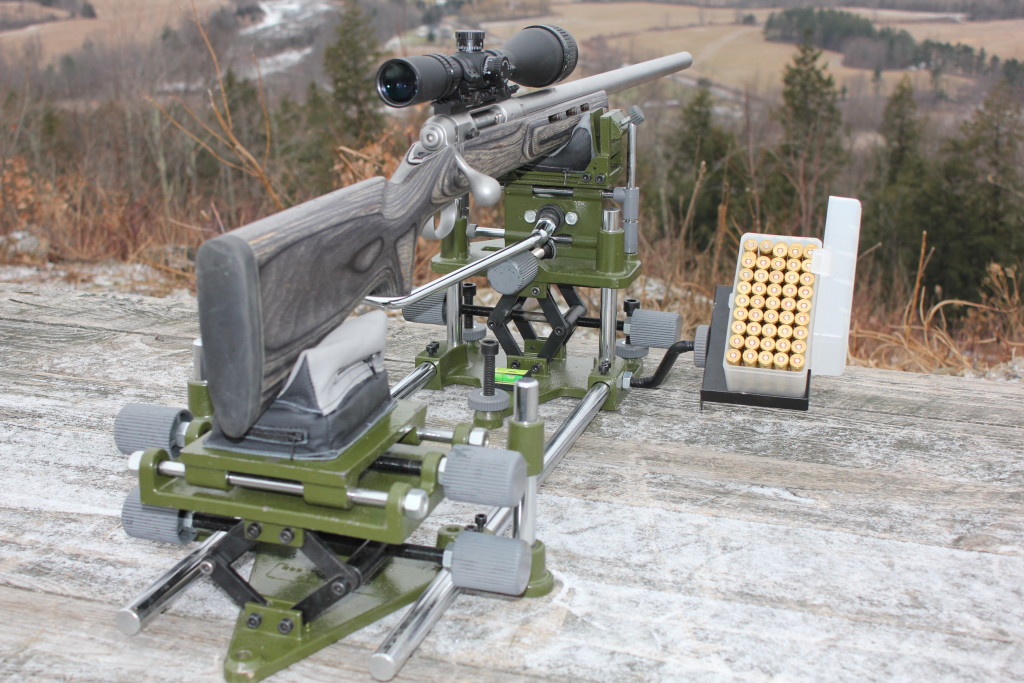 The #30195 Bench Beast® Joystick Competition Rest was designed for bench rest, F class and long range precision shooters. When mated to the #30196 Universal Rest with the optical #30201 links, it forms the Hyskore® Integrated Shooting Rest System. It is a rock solid platform with liquid smooth mechanical functions and advanced features demanded by top competition shooters.
Primary elevation can be executed from either side with the turn of a knob that activates the compound scissor mechanism. Elevation will not drift or creep, it stays exactly where you set it without any secondary lock up required. Secondary elevation and windage are accomplished with the joystick which has a 120 MOA range both vertically and horizontally. When the gun is at the perfect spot, use the joystick lock up knob to securely hold position. The ammo shelf can be fixed to either right or left side and there is an adjustable forend stop so that the gun can be brought to the exact same spot to release each shot. An IBRSA compliant leather rest bag is included and the adjustable bracket that holds it is adjustable for side tension.
Joystick Provides 120 MOA Range In Both Elevation & Windage
3 Point Leveling
No Drift, No Creep Primary Elevation
Primary Elevation & Joystick Run On Liquid Smooth Linear Motion Bearings
Ductile Cast Parts Are Stronger Then Steel
Use The #30201 Optional Links To Connect With #30196 To Make An Integrated Shooting Platform
The Set Includes: Leather Rest Bag, Forend Stop, Ammo Shelf & Magnetic Bubble Level
Available at:
Midway USA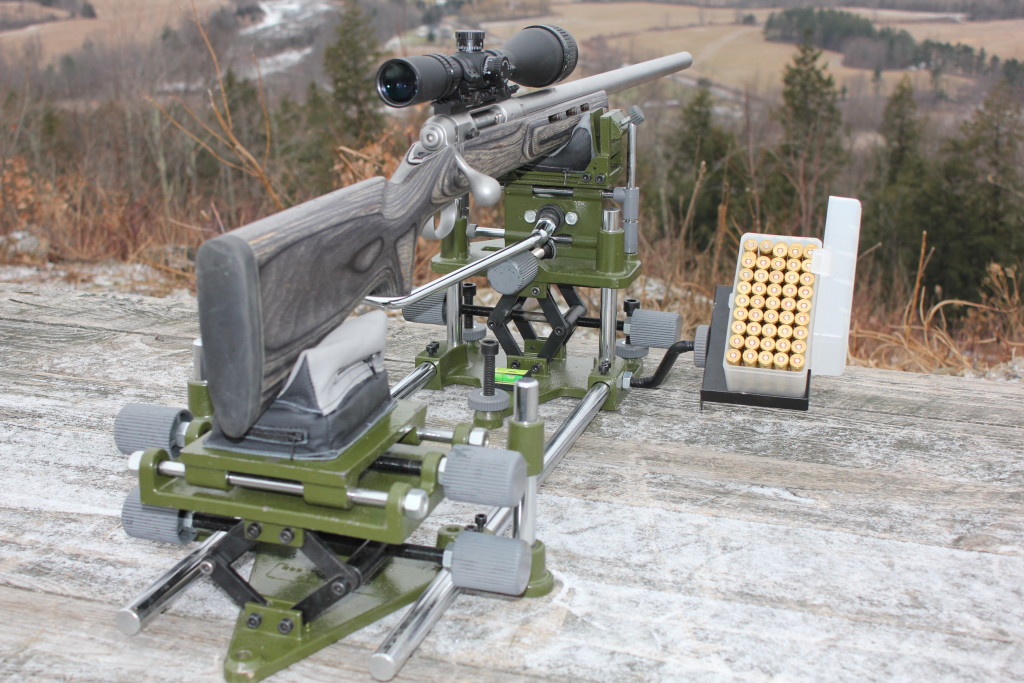 Shown With (Optional) #30196 Universal Rest & #30201 Link Set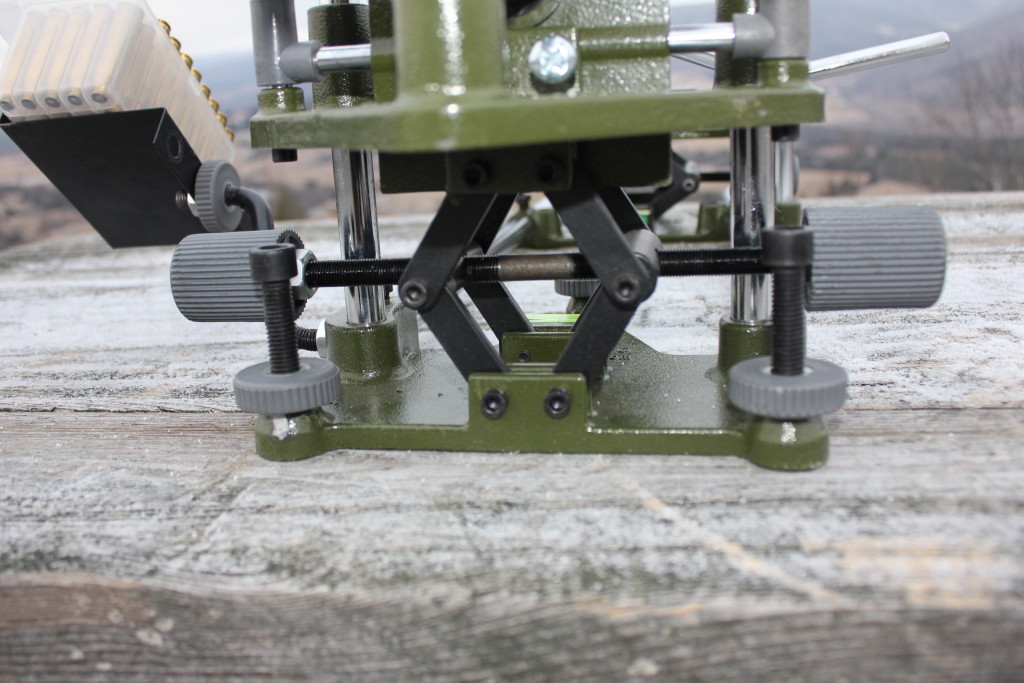 No Creep Primary Elevation Can Be Adjusted From Either Side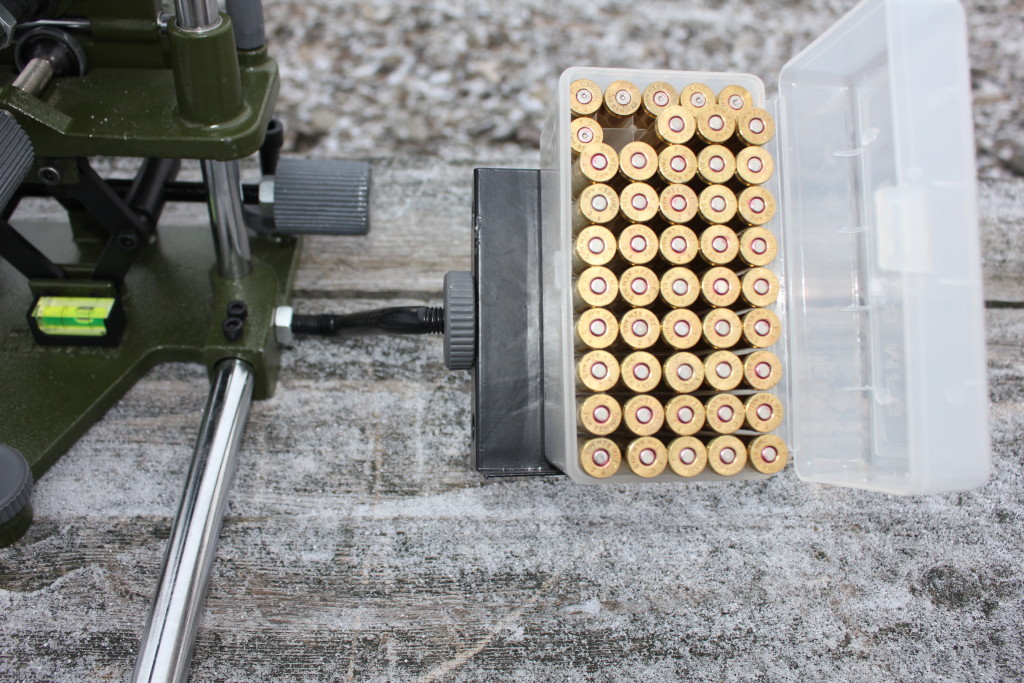 Adjustable Ammo Shelf Can Mount To Either Side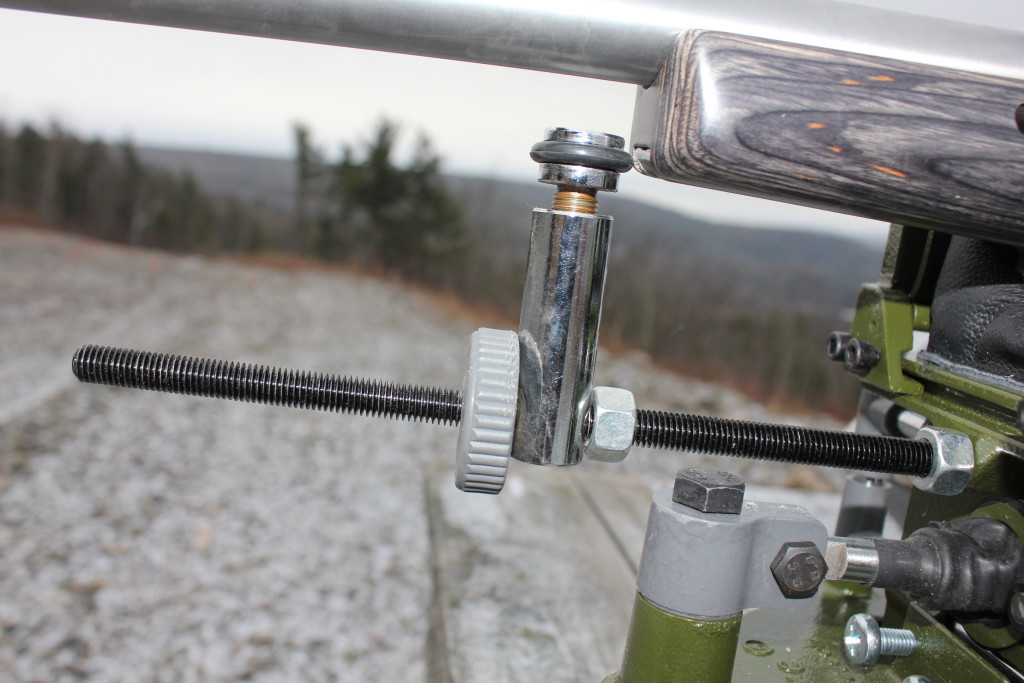 Adjustable Forend Stop Insures That Each Shot Is Released From The Exact Same Point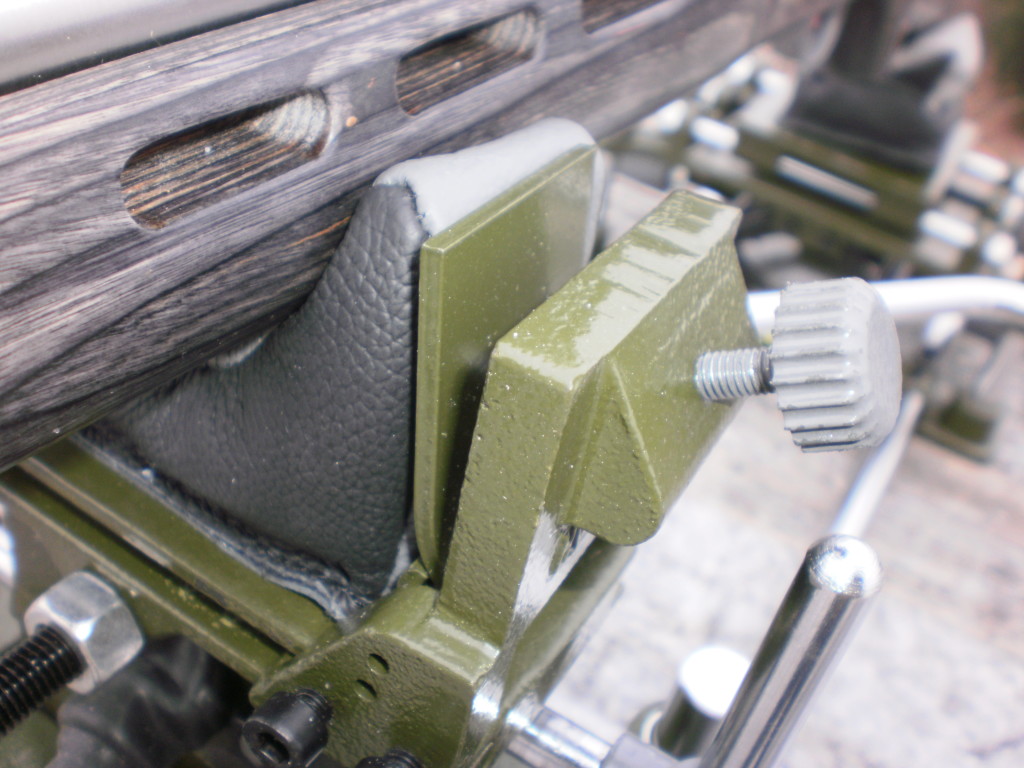 Rest Bag Side Tension Is Adjustable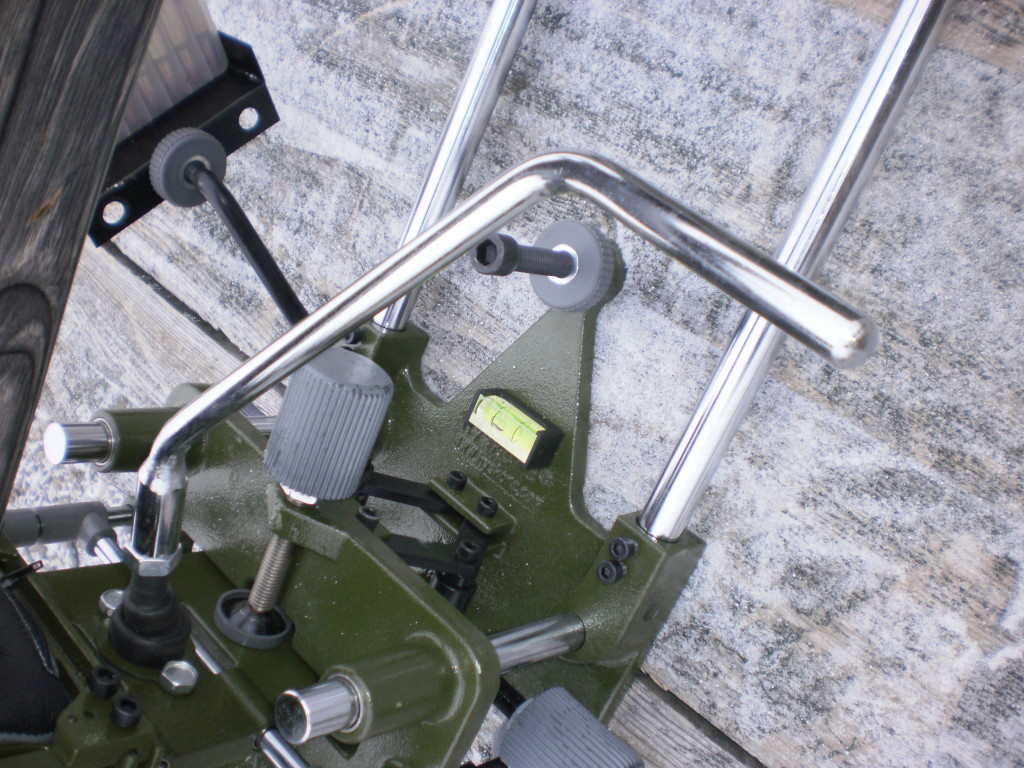 Linear Motion Bearings Make The Joystick Liquid Smooth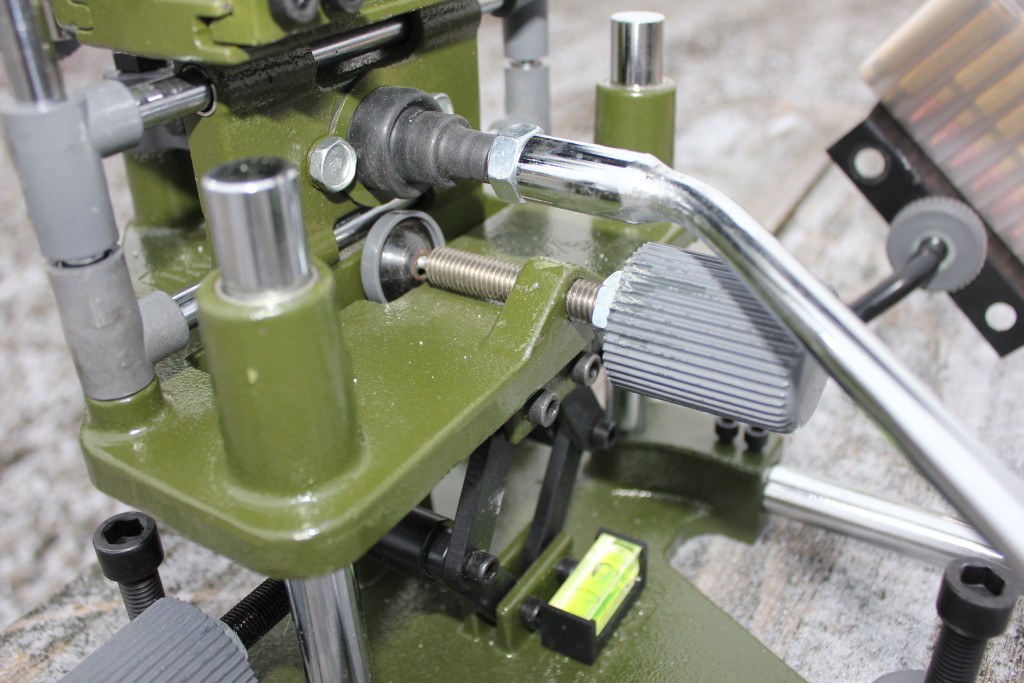 Positive Joystick Lock Up