#30196 Bench Beast® Universal Shooting Rest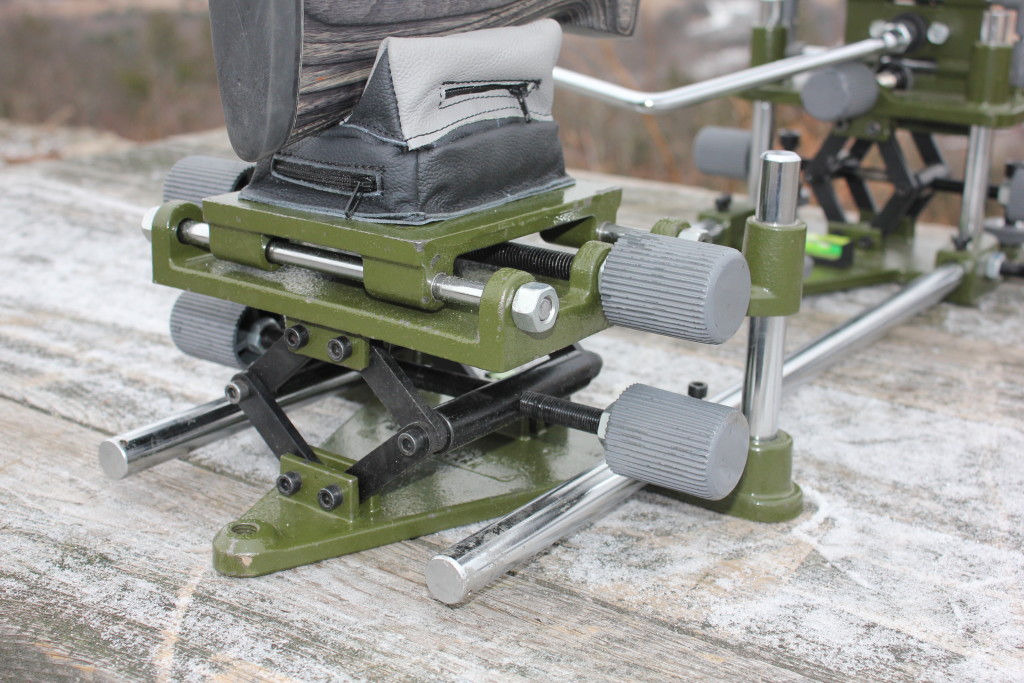 The #30196 Bench Beast® Universal Shooting Rest was designed to be the rear component of the Hyskore® Integrated Bench Beast™ Competition Shooting Rest System. However, it's exceptional features and stability make it a first class stand alone rest that provides excellent results when used as either a front or rear rest.
As a rear rest it gives the shooter the opportunity to make fine adjustments in elevation and windage from the back end. This way hold and sight picture are maintained and the shooter stays in position.
The rest is supplied with a filled leather rest bag and a magnetic bubble level and consists of a solid base with 3 point leveling that connects to an upper base via a compound scissor mechanism and is stabilized with vertical guides and linear motion bearings. Elevation is accomplished by turning the lower knob on either side and it will not slip or drift and no secondary lock up is required. The upper set of knobs moves the upper platform left to right for windage adjustments.
Available at:
Midway USA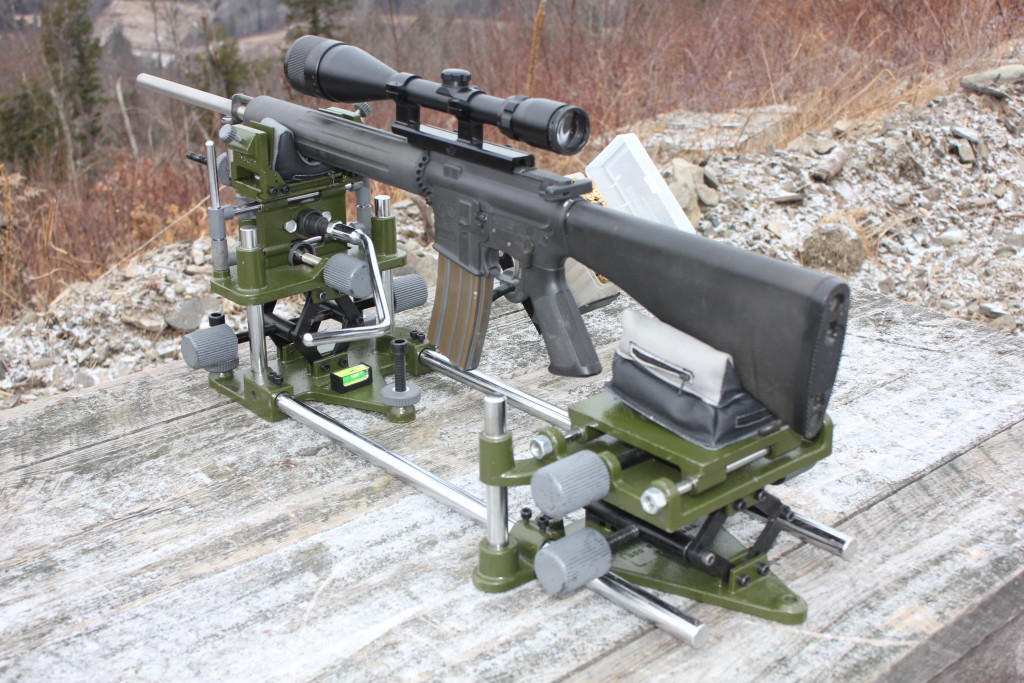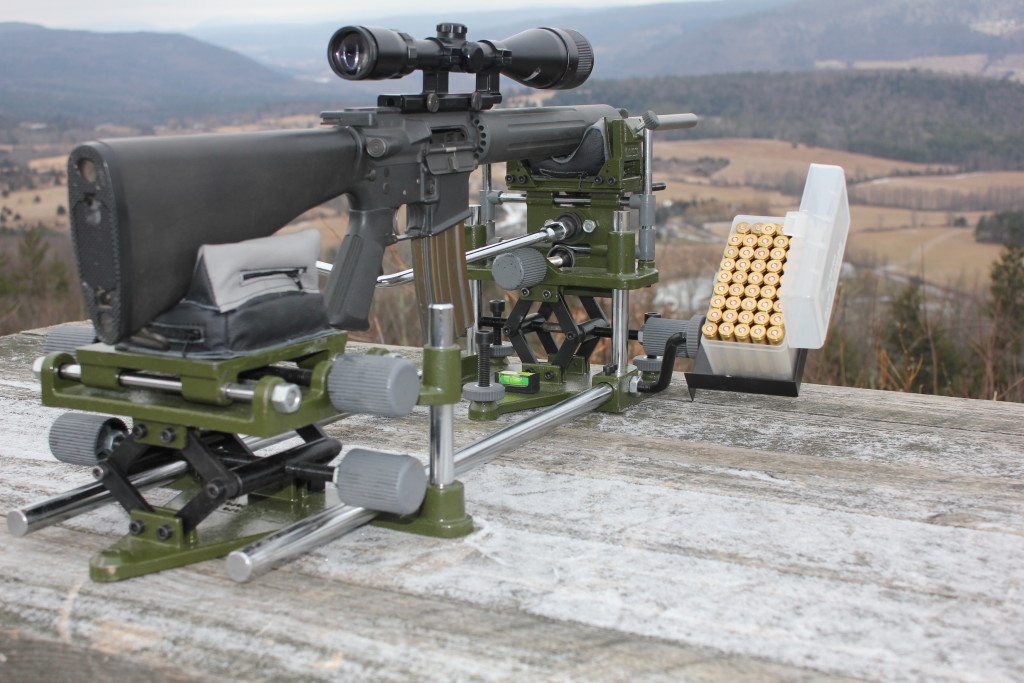 Guns With High Capacity Magazines And Pistol Grips Are Easily Accommodated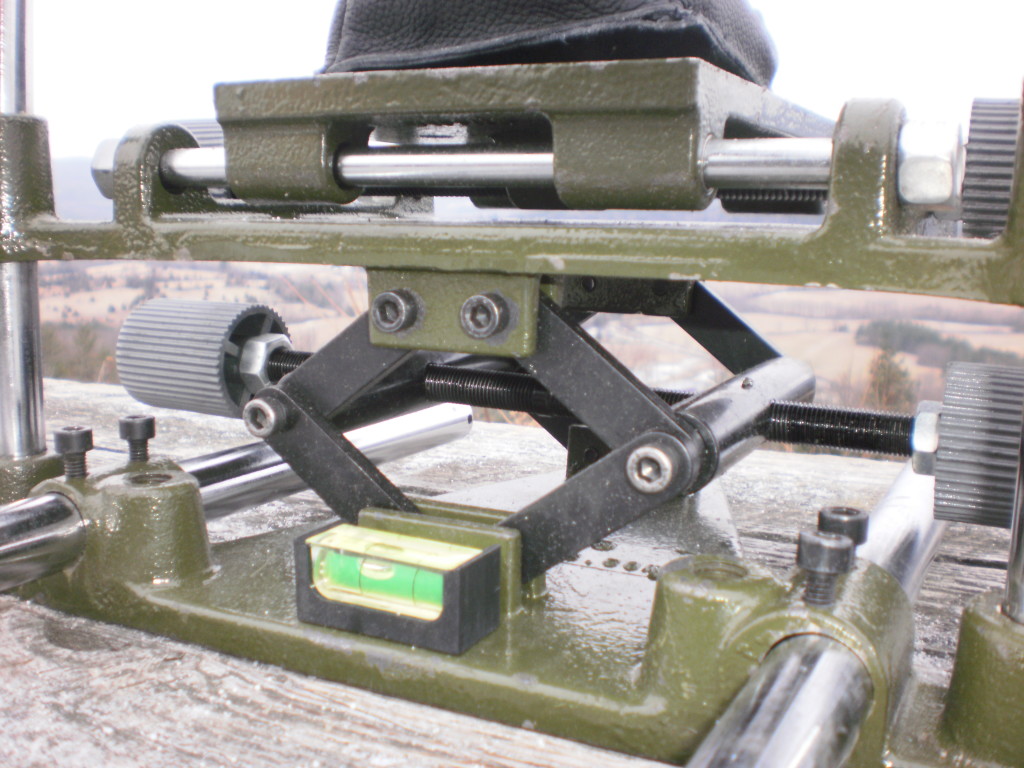 Dead Stop Micro Adjustable Elevation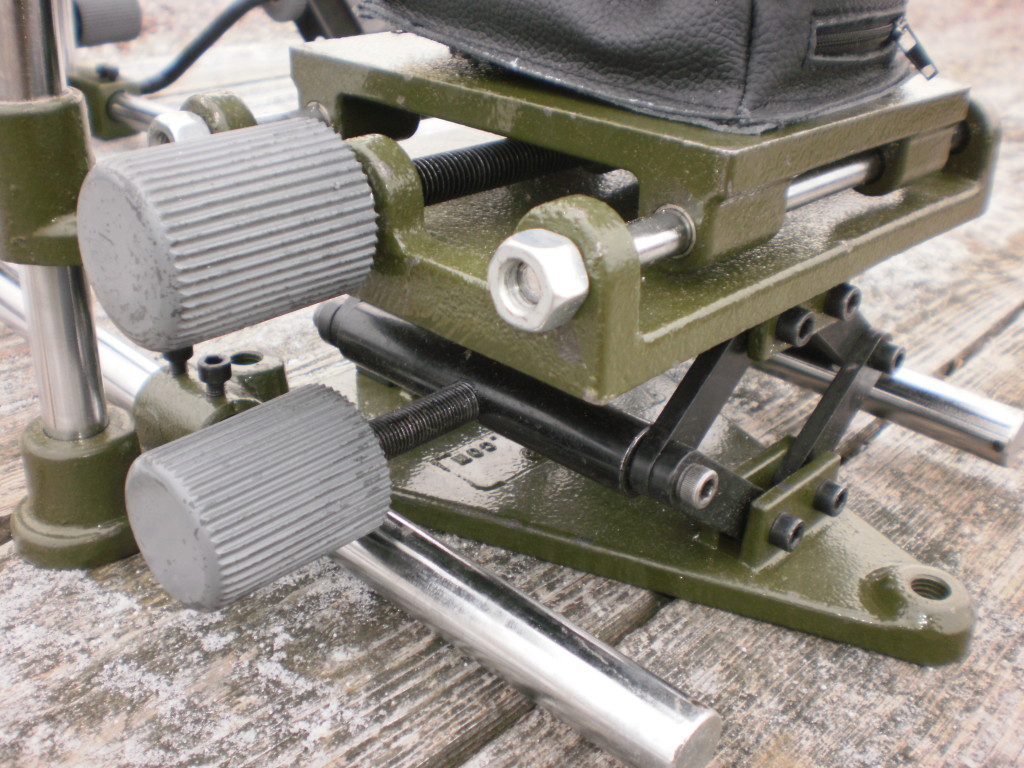 Micro Adjustable Windage Platform Rides On Linear Motion Bearings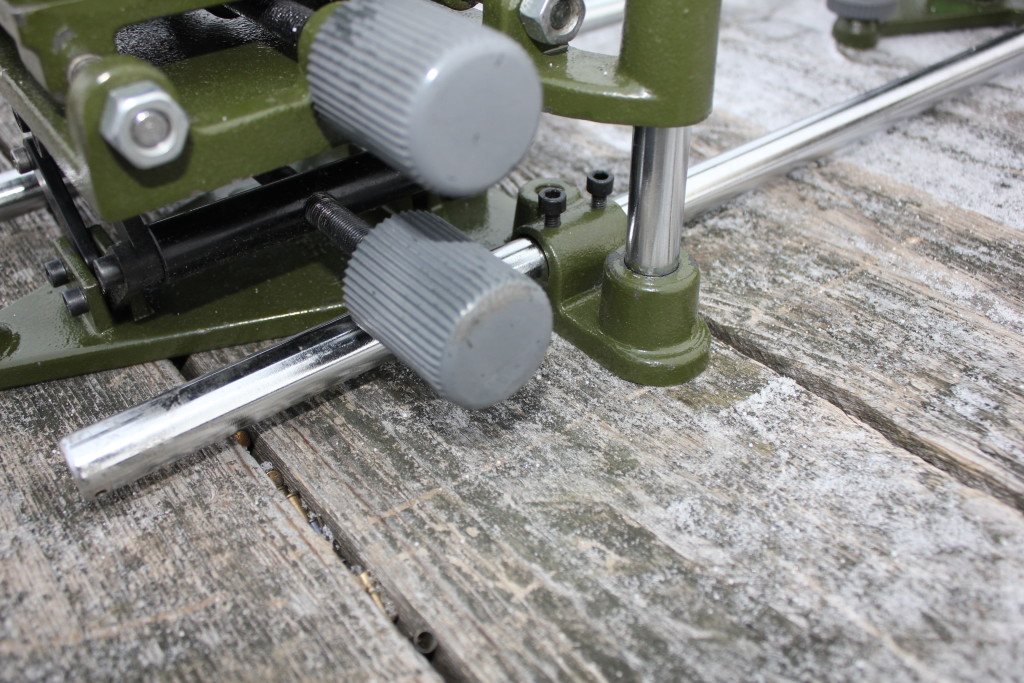 Use The Optional #30201 Links To Connect With #30195 Coaxial Rest To Make An Intergrated Shooting Platform.