#30251 Six Gun Speed Rack
As we acquire more hand guns, the need for organization and storage options increases. As the leader in hand gun storage products. Hyskore® is pleased to introduce the Six Gun Speed Rack. The rack can mount above or below a shelf, to a horizontal surface or to a vertical surface. This greatly increases space utilization in gun safes. Out of the box there are 6 barrel inserts that fit .40 cal and larger but they can easily be adjusted to fit guns as small as .32 cal.
The Six Gun Speed Rack was designed to provide hand gun organization and storage opportunities in locations that typically would be unusable space. The rack stores 6 guns each one with a maximum weight of 45 oz. which covers everything from a .32 cal up to, and including, model 1911's.
The barrel inserts are delrin plastic (polyoxymethylene) which is flexible, strong and has a low coefficient of friction. In addition there is an integral collar that protects the muzzle.
The shelf hooks are M-10 steel and the bracket is welded steel with a durable powder coat finish. The speed rack will efficiently organize your guns for many years.
The weight of 6 guns can easily exceed 15 lbs. Make sure that the shelf or surface that you attach the rack to has adequate strength and stability to support the load.
Space For Magazine Storage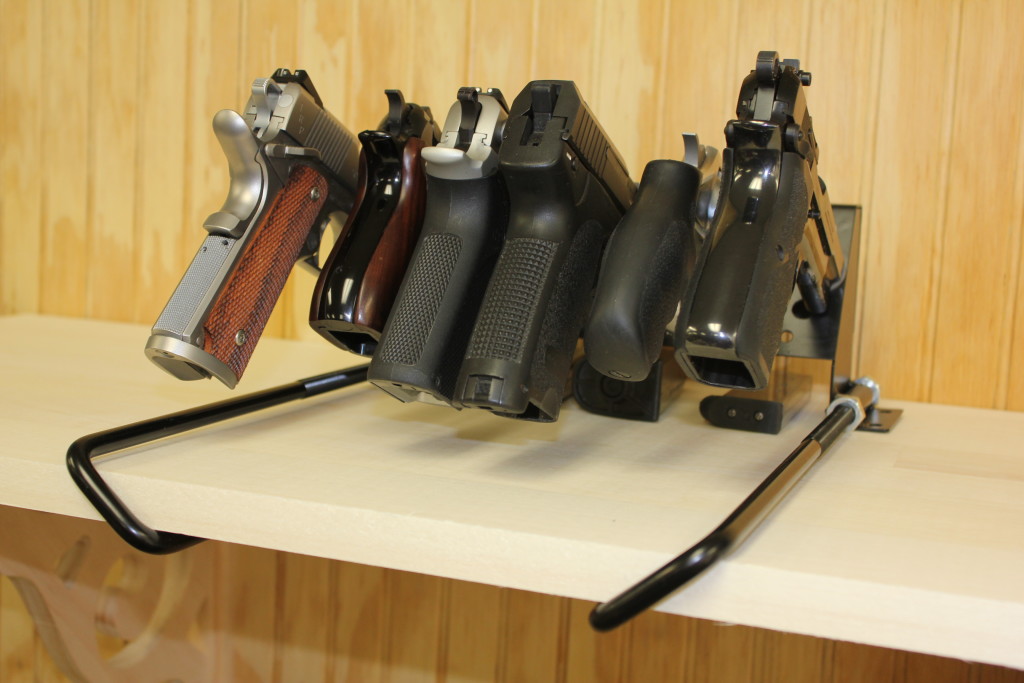 Shelf Mounting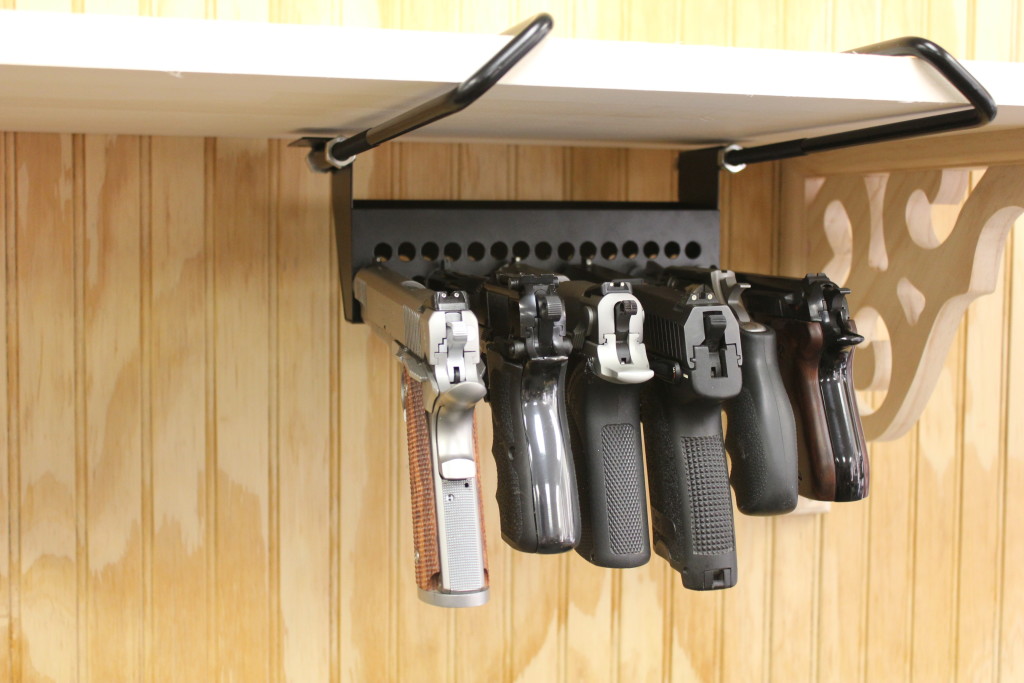 Under Shelf Mounting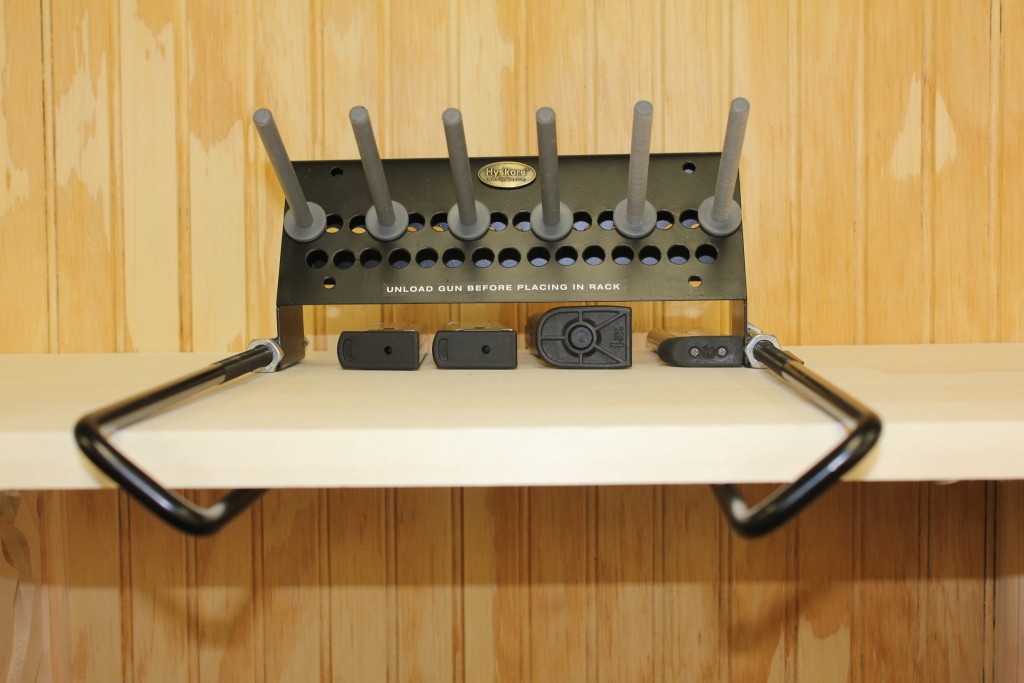 Deck Mounted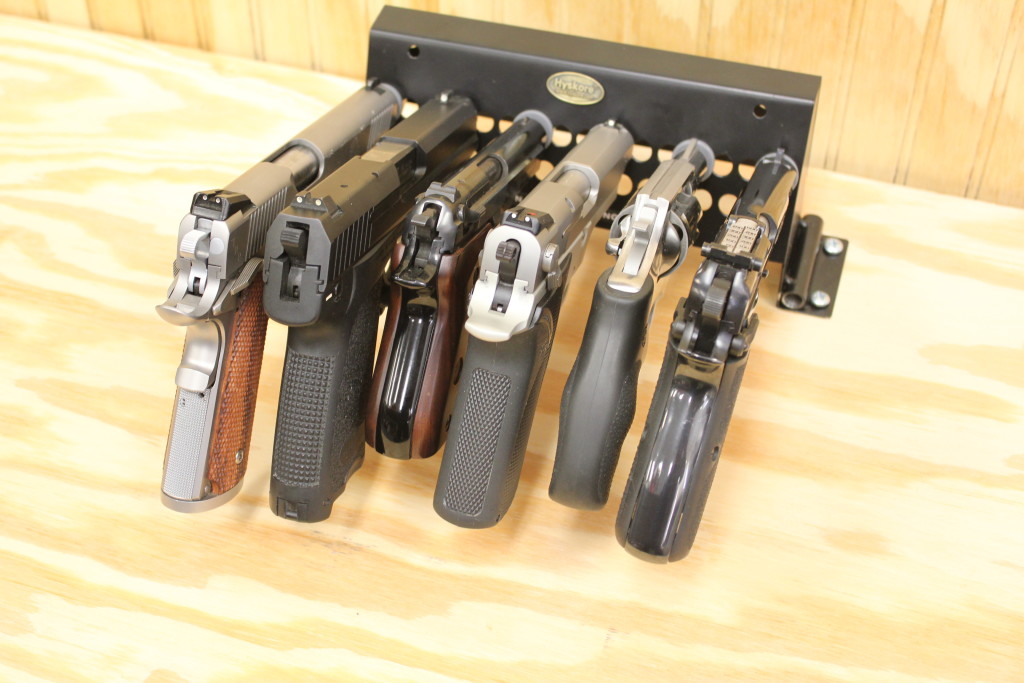 Wall Mounted Option A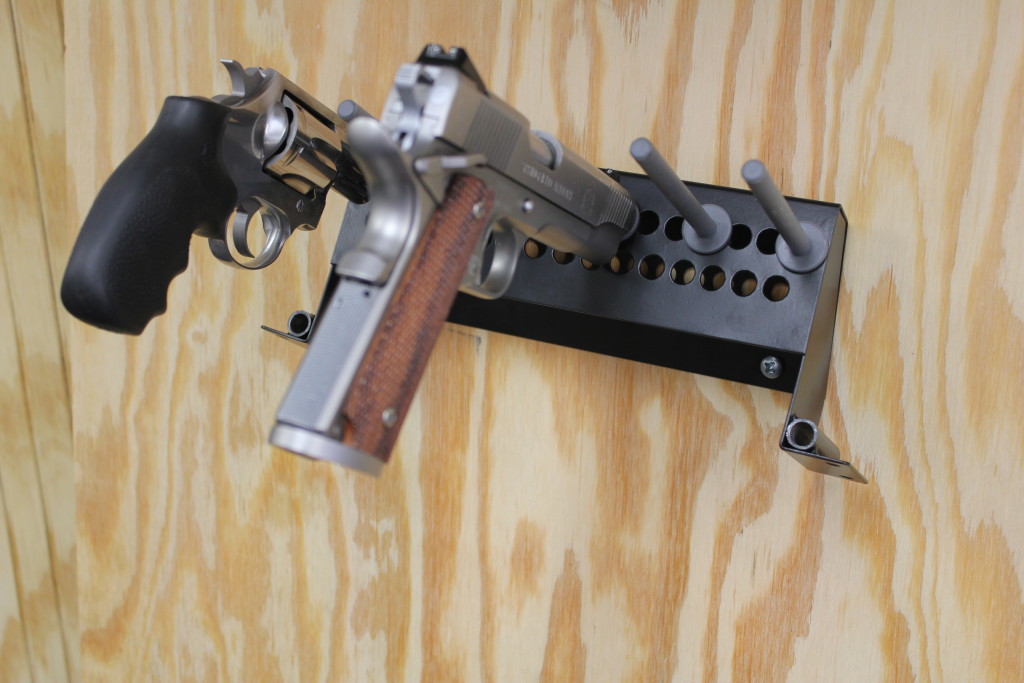 Wall Mounted Option B