#30280 Portable Shooting Bench
The HYSKORE® Portable Shooting Bench was designed to work well in both field and range shooting environments. The key features of the bench are light weight, easy deployment, and advanced user friendly features. At less than 20 lbs. the bench is easily portable and can be hand carried. The padded V-notch gun support has adjustable elevation and has 4 hard point mounts to accommodate any length of gun and shooter preference. The rest also includes an integral spotting scope mount that can attach to either left or right side and is adjustable for both height and eye relief. The legs are attached with heavy duty MG-42 Machine Gun Rest style connection points that allow 2 different elevations and a storage / transport position all securely anchored by M12 T-bolts. The bench is constructed from heavy duty steel and tubular sections with a light weight, but strong mesh deck. As with the leg mounts, the feet reflect the aggressive design of the MG-42 Machine Gun Rest, and provide stable traction on turf, soil, and most other surfaces.
Available at:
Midway USA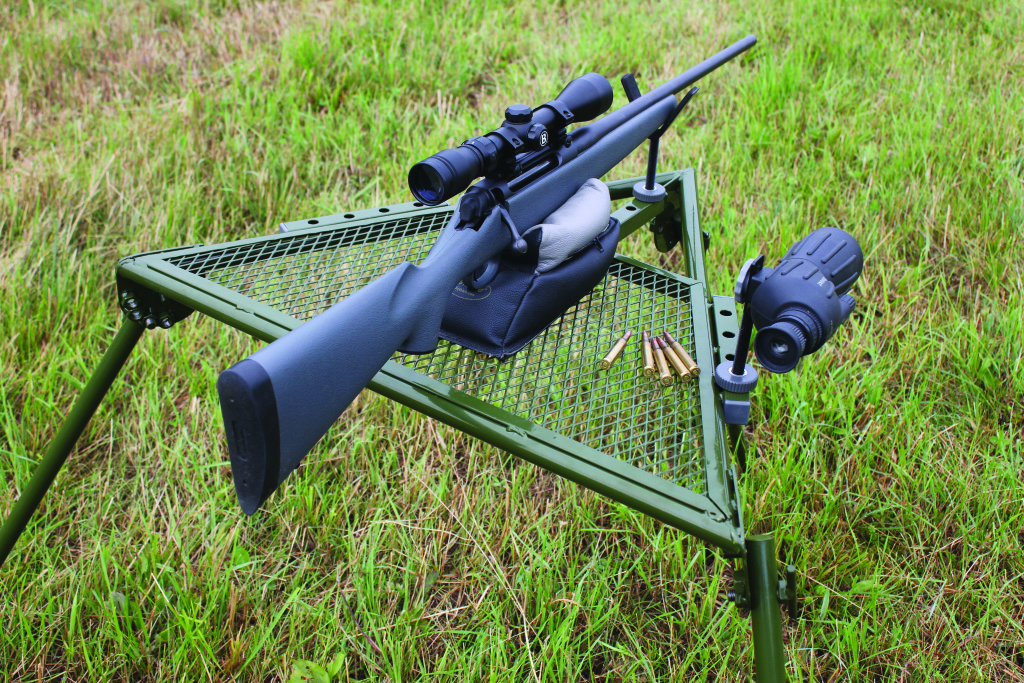 Perfect fit for any gun – will support up to 50 lbs. (Rest bag not included).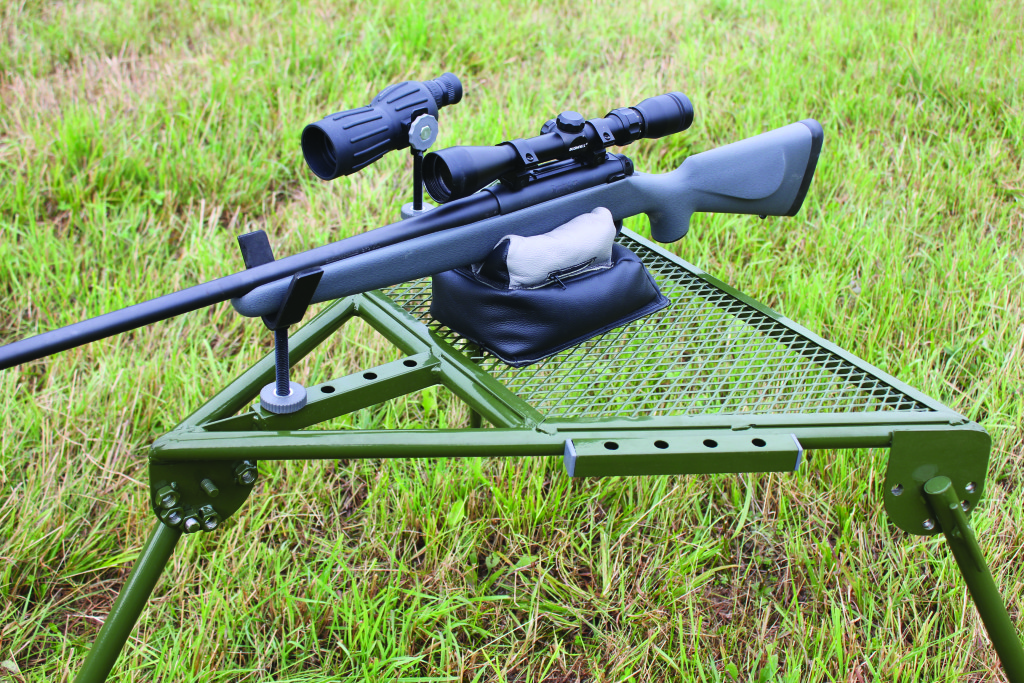 Padded "V" notch has 4 mounting points. The included spotting scope mount can mount to either side.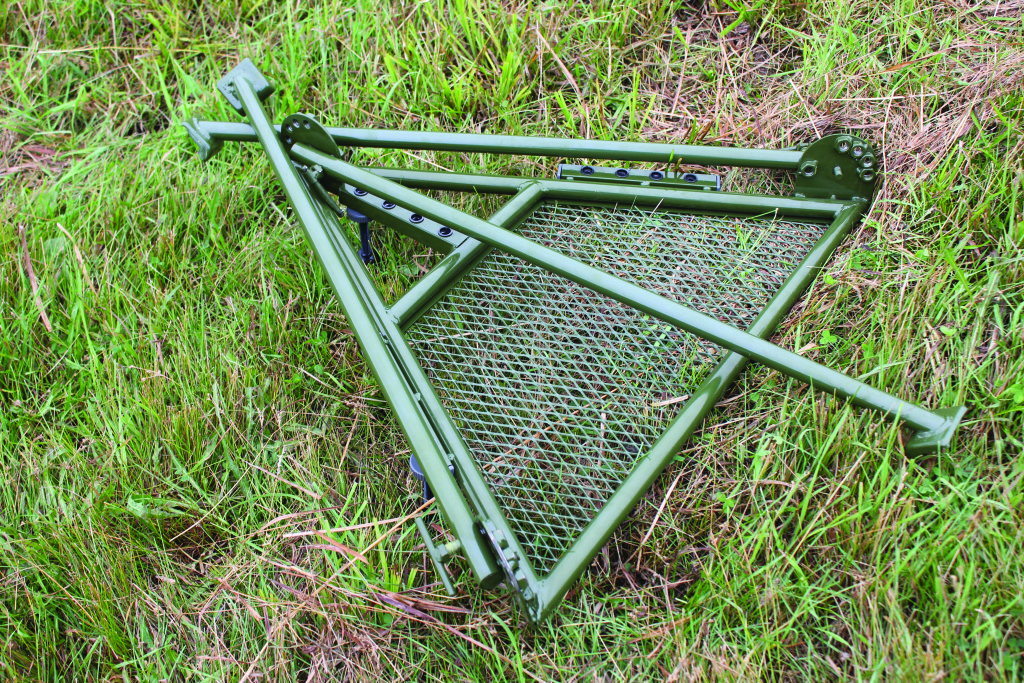 Folds for storage and transport – weighs less than 20 lbs.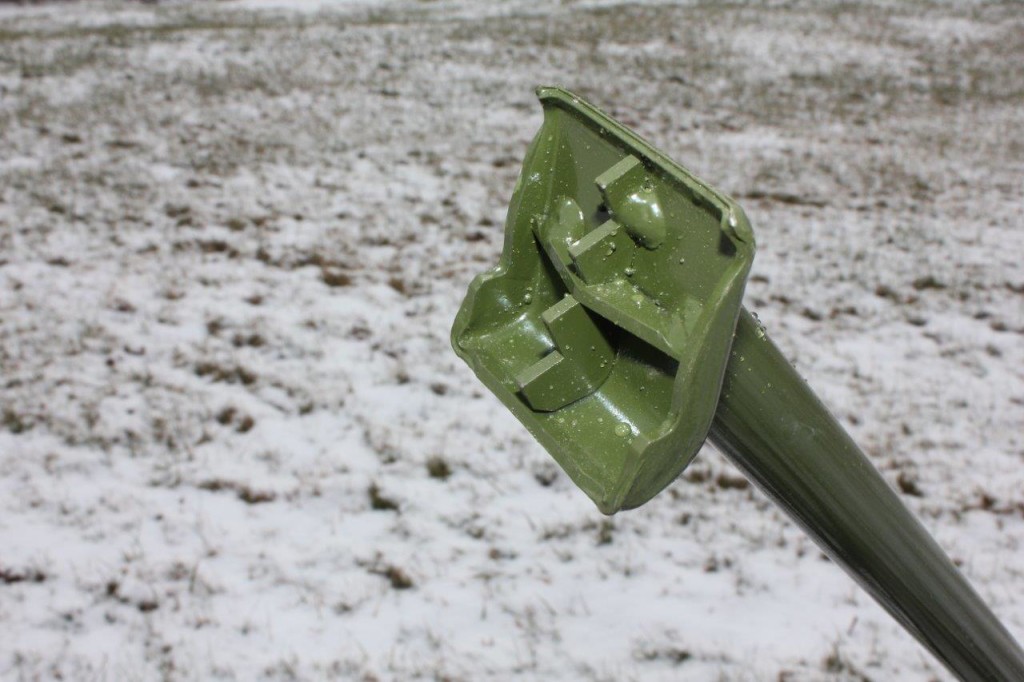 Aggressive feet gain solid traction on turf or dirt.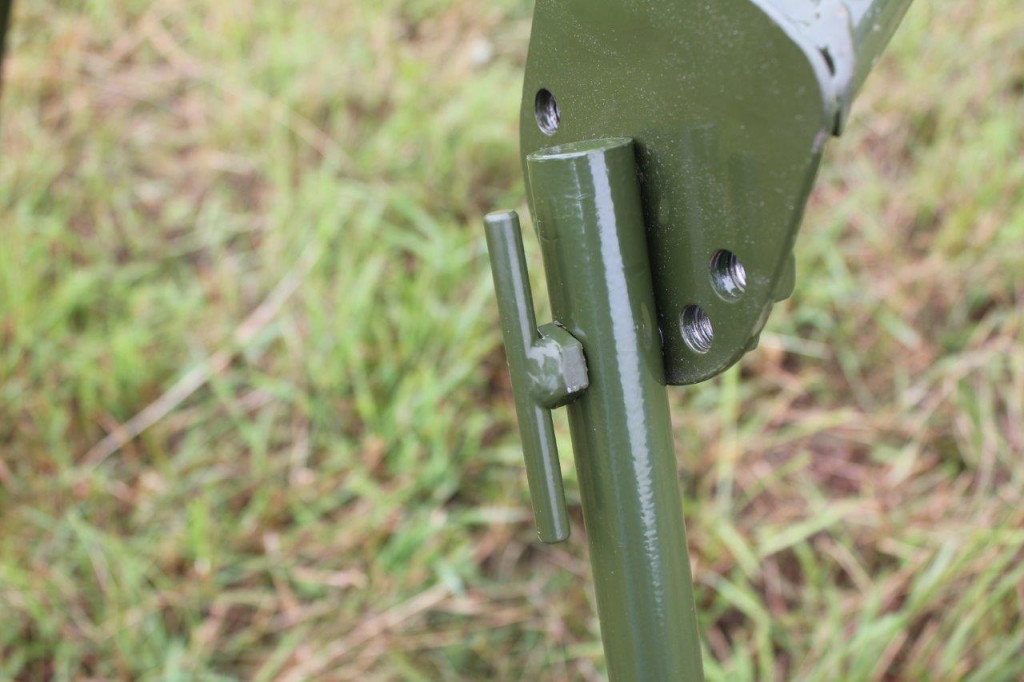 Robust M-12 T-Bolts securely lock legs in place.